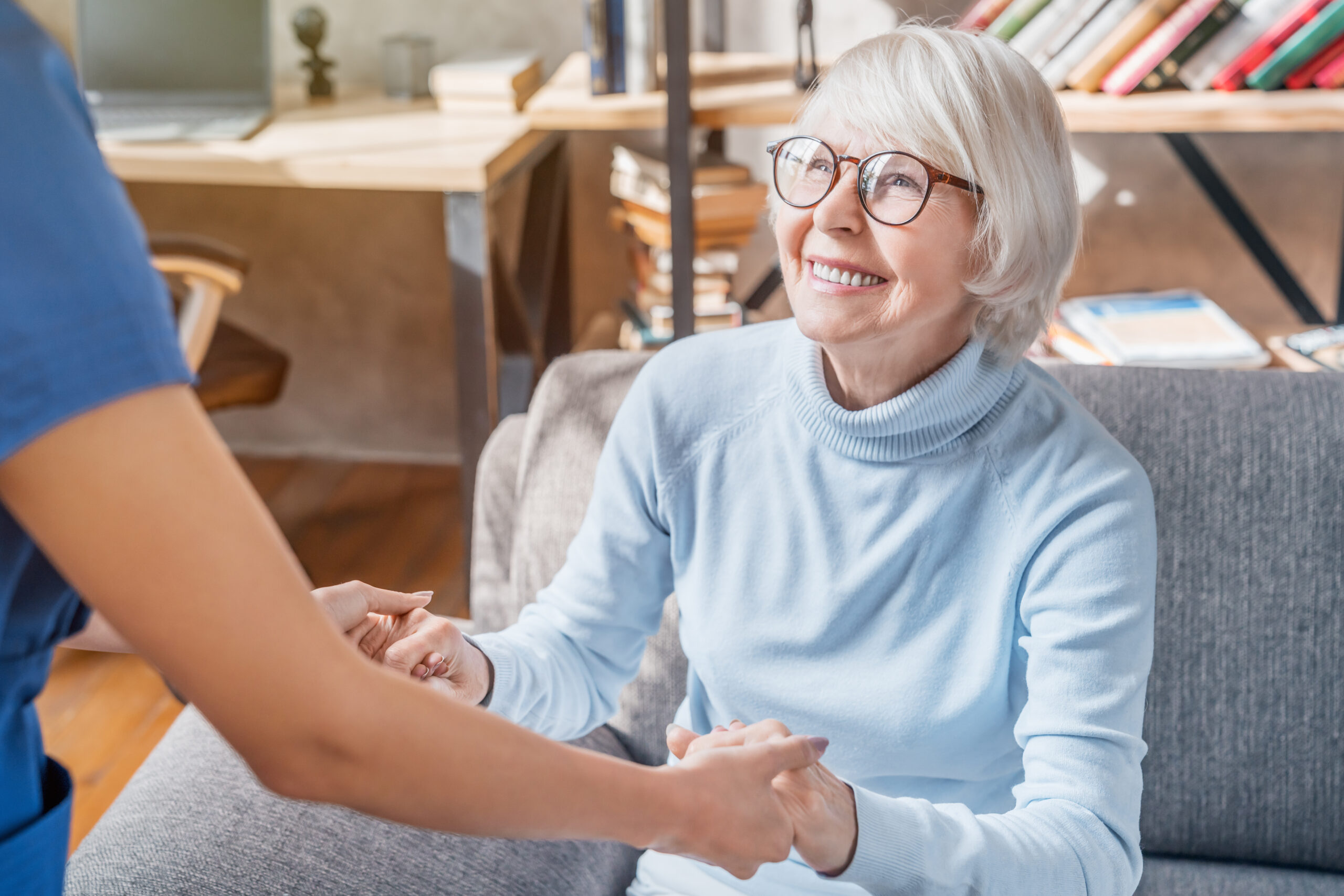 What is Lambert-Eaton Myasthenic Syndrome (LEMS)?
Lambert-Eaton Myasthenic Syndrome (LEMS) is an autoimmune disease that affects around 1,500 people worldwide. Patient Services, Inc. offers assistance for LEMS.
What is Lambert-Eaton Myasthenic Syndrome?
LEMS is an autoimmune disease where the body attacks an area called the "neuromuscular junction," which is where the nerve cells pass signals along to the muscle cells. This attack causes a disruption in the communication between the nerve and muscle cells, making it difficult to move muscles normally.
Approximately 60% of LEMS cases are associated with small cell lung cancer. The average age of onset for this type of LEMS patient is 60 years old. Only 2.8 per million people worldwide are estimated to have LEMS, which makes it a rare disease. There are only about 400 known cases of LEMS in the United States currently.
The other form of LEMS isn't associated with cancer. It may have a genetic component linked to autoimmunity, but the cause is specifically unknown. The average age of onset for these LEMS patients is about 35 to 40 years old.
Lambert-Eaton Myasthenic Syndrome Symptoms
LEMS is characterized by muscle weakness and decreased tendon reflexes. The following symptoms can be seen from various levels of severity in weakening muscles:
Difficulty climbing stairs
Difficulty lifting objects
Need to use hands to arise from sitting or lying
Difficulty talking
Head drooping
Difficulty chewing or swallowing
Lambert-Eaton Myasthenic Syndrome Treatment
Because this disease can have similar symptoms to other conditions, such as myasthenia gravis, it can take longer to diagnose, which can delay treatment.
Treatment options for LEMS depend on which type of LEMS has been identified. If there is underlying cancer, the treatment options will be aimed at treatment to resolve it. If there is no underlying cancer, there is currently one FDA-approved medication for symptom relief of LEMS.
Outcomes depend on the underlying cause of the onset of LEMS. If cancer is underlying, LEMS can become fatal. If there is no underlying cancer, LEMS itself is not considered a terminal condition.
It can be debilitating and requires life-long management of various symptoms. It can also be very costly. On average, a patient could expect to spend a minimum of $5,000 out of pocket per year for one medication.
Do You Need Financial Assistance for Lambert-Eaton Myasthenic Syndrome?
Accessia Health has an established fund to help patients with LEMS. We provide financial assistance with medication copays, premiums, and ancillary costs.
To see if you qualify for assistance, check out our prescreening tool and apply today. You can also call us at 1-800-366-7741.